Turn off the USB Power Supply
Please turn off the USB Power Supply of the Sony cameras by camera settings. Otherwise it will drain the battery of CamFi very soon.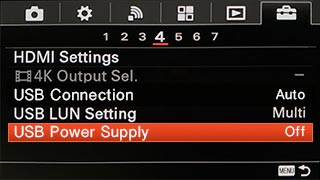 Connection
CamFi supports MTP mode and PC Remote mode. Please choose a specific mode before you connect the CamFi device to your camera. To connect your camera with CamFi, please use the Micro USB 2.0 cable (the charging USB cable in the box), then turn on the CamFi and your camera.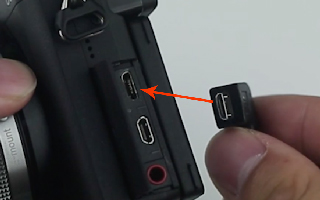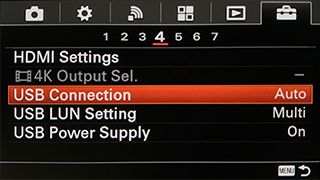 PC Remote mode: Go to the menu—> USB connecting—> Remote camera control(This mode is for live view, wireless transmit and wireless tether)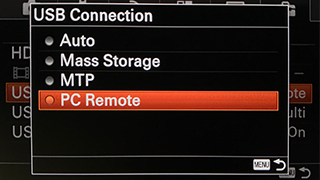 MTP mode:Go to the menu—> USB connecting—> MTP mode(This mode is for browsing the photos on the sd card)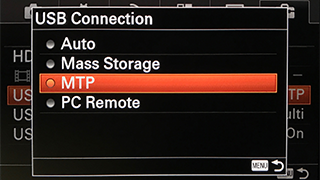 You need to re-plug and unplug USB when you switch between "Computer Remote" mode and "MTP" mode.
For windows client it needs install Sony decode driver to view the arw file http://support.d-imaging.sony.co.jp/www/download/vista_raw/
PC Remote mode
The latest a6500 and a9 support only transferring JPG and saving RAW on SD card. Please follow the steps below to change the setting:
1. Press the menu button of the camera.
Set the quality to RAW & JPEG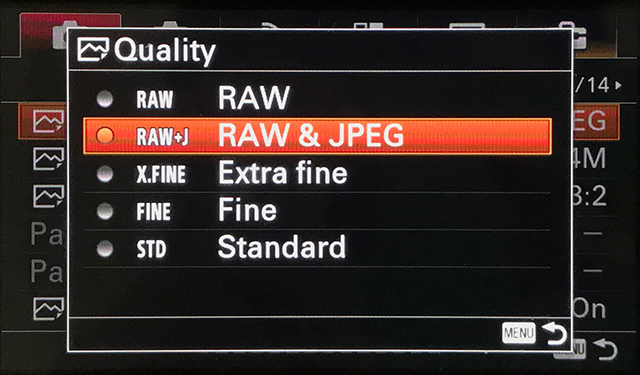 2. Select the PC Remote Settings.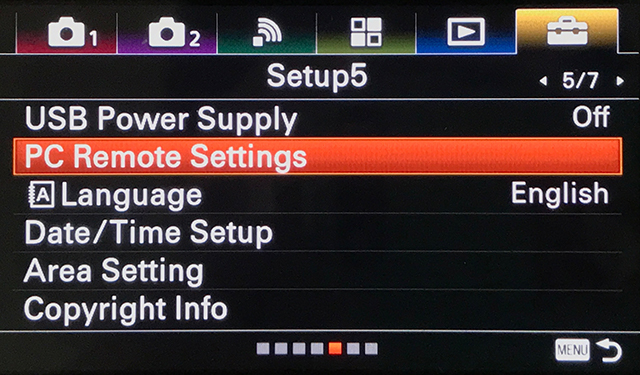 3. Set Still Img. Save Dest. to PC+Camera and RAW+J PC Save Img to JPEG Only.
MTP mode
You can browse and download photos from the camera via CamFi remotely, then share them to your social network instantly. Both JPG and ARW are supported.
Manual focus, Auto focus and Focus Stacking (Sony A7 iii and A7 riii)
To use Manual focus, please tap [MF/AF] button to switch the camera to MF mode at first, then tap [MF] button to pop up the control toolbar. You may tap the arraw button to change the focus manually.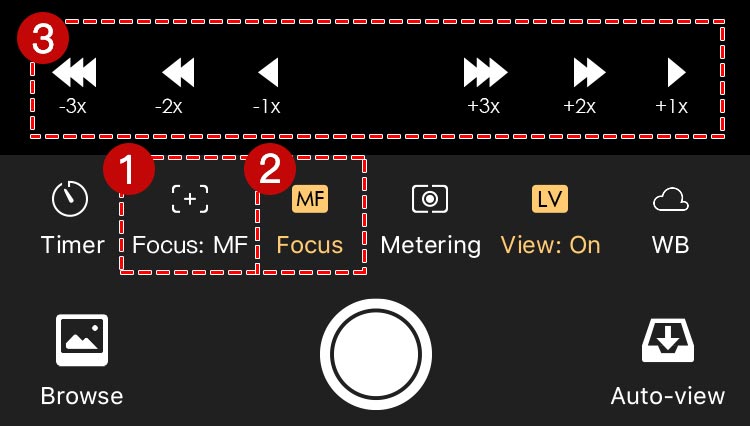 To use Auto focus, please tag [Focus Mode] button to switch the camera to the AF mode. Then set the AF mode to Flexible Spot on the camera setting. To auto focus, just tap the screen, the camera will try to focus to the tap point there.
To use Focus Stacking, please tap [Focus Mode] button to switch the camera to Manual Focus mode at first, then tap the Focus stacking button. There is no limitation for the steps of Focus stacking of CamFi app. It is only limited by the lens.